Guess The Number Of Easter Eggs In A Polynova PN
This competition has now closed.
Guess the quantity correctly and you could win the enclosure and all the Easter eggs delivered to your door.
We thought we would have a little fun and try to lift the mood for a moment. Introducing the "B&R Easter Benny - Guess The Number of Easter eggs" competition. To make it relevant, we're using one of our popular B&R Polynova PN enclosures.
We used a Polynova PN because it has a transparent hinged lid and latch assembly making it perfect for easy opening and closing, and you can see the Easter eggs inside to make the guessing easier.
With an IP67 rating, There is no way any dust or water can get in and ruin the chocolate eggs!
We'll even let you know where you can find out the exact dimensions of the PN201007T enclosure that we used. Just locate the part number PN201007T among the Polynova PN range of enclosures here.
To be in the running to win the Polynova PN and all the Easter eggs inside it, simply complete the entry form below and submit by COB April 17, 2020.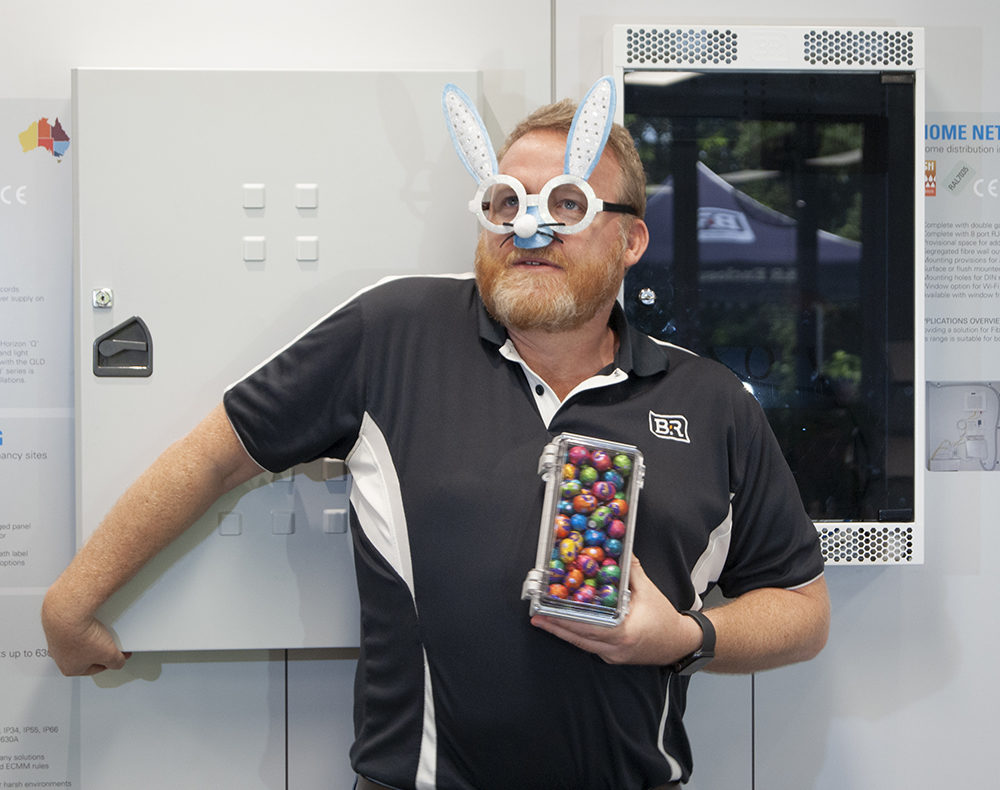 Terms & Conditions
Only one entry per person will be eligible.

Each person will be identified using their email address as the unique identifier.

Employees of B&R Enclosures and their immediate family members are ineligible to enter this competition.

This competition is open only to Australia & NZ residents.

The winner is the person who correctly guesses the amount of eggs in the enclosure.

If the correct number of eggs is not guessed, the winner will be the person whose guess is closest to the correct number.

If there is more than one person who have guessed correctly, each of the names will be put into a random winner generator to pick the winner.

The winner will be drawn at B&R Head Office on Monday 20 April 2020.

The winner will be notified by email and will be requested to contact B&R to provide a mailing address.

B&R will send the enclosure with the eggs inside to the winner's mailing address.

By entering this competition you agree that B&R can use your first name and city in promotional activities relating to this competition.